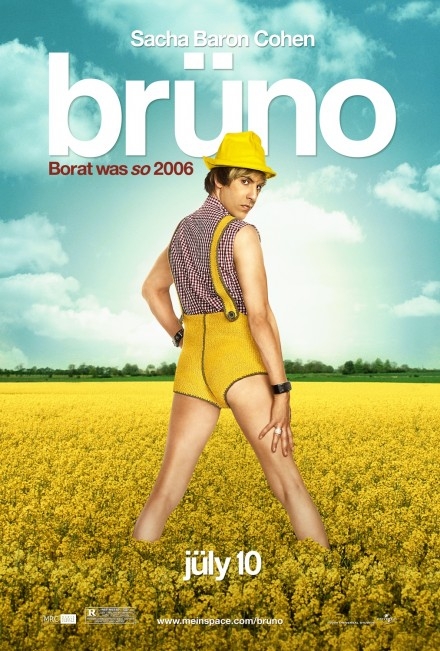 The last part of this year's summer travel brings me to my home country, Germany. The picturesque, beer-heavy south of Bavaria and bordering Austria, to be precise. And my jet lagged mind is ever busy collecting impressions to contrast them with what I continue to learn about human nature, its biological roots and its manifestations in the diverse forms of cultures around the globe.
And one thing I came to realize might come as a surprise to many: Germany is a lot like Japan.

I am not talking about the fact that both countries lost the last world war and recovered to be the second and third (now fourth) largest economies after the US. What I am referring to is their way of life.

Compared to the US, both these cultures are far more collectivistic. The American Dream is replaced by a deeply felt "passion for mediocrity" (Umberto Eco): The nail that sticks out gets hammered down.

German society's main concerns and sympathy are not with the strong, but with the weak. There is no notion of an elite (a four letter word to most Germans) achieving great things for the benefit of the masses. Instead, there is a "social-romantic" feeling that extends to everyone who visibly failed. Your achievements are all yours (to be modest about), but your failure sure is society's fault.

Germans despise a free market place. They think of it as an "Elbogengesellschaft", i.e. a society of bloody elbows. Germans hate competition unbound by rules as much as they hate pollution. And the German obsession for environmentalism borders on the absurd. The love of anything "alternative" falls on fruitful backward-oriented "romantic" ground, where it unites with wide distrust of anything "modern" – ranging from Western medicine to biotechnology and even nuclear power plants. As a timely example of the absurd mix of socialistic thought and irrational, backwards-oriented romanticism: The German government does not just feature universal health care, but even freely sponsors 4-6 week spa vacations where people get treated with - I kid you not - water baths).
But that's not all. Germans as well as Japanese love "order" and punctuality even if it is at the expense of individuality, personal choice and living your own life. And as a direct consequence, sexuality is stifled. Unsurprisingly, German porn is kinky (a sure sign for a society in need of a pressure valve to deal with the restrictions of their instinctive drive to fuck).
But the lack of sexual indulgence is not apparent to the tourist's eye. It is deeply hidden under a layer of liberalism that leaves most (American) tourists in awe.

To understand how the country hosting huge "Erotic Meetings", featuring butt naked people in inner city parks, soft porn on late night TV, and openly displaying bare breasts (including nipples and barely legal ones) on each and every newsstand can also be the country of a rapidly declining birth rate and guys with below (world) average "headcounts" when it comes to banging chicks, one needs to go back in history.

Germany's present needs to be understood in the context of its past. A whole country turning into a psychopathic mass murderer is still unrivaled in history. But once WWII was lost and the mass delusion became fully apparent, things rapidly turned the other way. No other country in the world has a whole generation named after the 1968 Hippie year of left wing terrorism and "sexual revolution". Many Germans went from accepting their "collective guilt" to taking on the duty to do whatever possible to make sure that history won't repeat itself: "Never again" and "Wehret den Anfaengen" (fight the beginnings).

As one result, anything that could even remotely evoke the image of a skull-clad SS officer shouting commands became eliminated from the German behavioral repertoire. You can tell this the moment you cross the border. In no other country (except maybe Japan) will you face so much "kindness" and "politeness" even from authorities. And no other place features as many men speaking in a soft, appeasing head voice (if you haven't noticed yet, the German preference for male high pitched voices is very apparent in its musical and cinematic exports, with Rammstein being an ironic and controversial exception).

And the decades-long avoidance of harsh body language and popular disdain of anything "macho" has ultimately culminated in the "Euro-Trash" gay style that is currently popular among German men (the androgynous Japanese hosts are rugged compared to the "Brüno-esque" twens strolling down German pedestrians zones).
PUA is a fringe phenomena in this country (with some notable exceptions). It is fair to say that most German men are hopelessly lost when it comes to understanding any (biologically ingrained) gender roles.

Yet, things are changing even here.

Today I found on Germany's best selling list an interesting book called "Macho Man". Here is the blurb (it's my late night attempt at a translation, but the original German hardly sounds any better):
"Educated by the 68 generation, he lived thirty years as wussy. Now he falls in love with a Turkish girl. But how does a woman's "best friend" kind of guy survive in a world full machos? ... Daniel, in his early 30ies just got dumped - despite always doing everything his girl friend wanted him to do. After all, his 68-parents have always told him to respect women and to care for their feelings. Growing up, this advice helped him a lot when at parties: While the girls made out with other boys in the corner, he cared for them and respected respected them. ... What do women really want?"
Well, a deep, masculine voice might be a good start...